WIE(VR) - Women in Engineering (Vancouver Region)

"Networking across workplaces, engineering fields and universities."
Salary Negotiations – Getting past the No
- an event for engineering women of all levels in the profession: students, professionals, looking for work and foreign trained engineers!
A workshop on negotiation skills.

Carrie Gallant specializes in helping women leaders and professionals to imagine and achieve extraordinary outcomes. A former practising lawyer who has also held a number of key leadership positions, Carrie has unique insight and understanding of the challenges facing women leaders. Her expertise in negotiation, mediation, conflict resolution and career management provides a rich foundation to her passion for helping others to uncover what really matters and to solve problems creatively.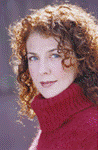 Light snacks and refreshments will be served. Networking after the workshop.
Date: Thursday, Oct 22nd, 2009
Time: 6:30-9:30pm, Doors open at 6:30pm, talk begins at 7pm
Place: YWCA, Welch room 1, 535 Hornby Street, Vancouver Map
Cost: $8 in advance, $10 at the door
Registration: click here
Carrie Gallant Bio
As President and founder of Gallant Solutions Inc., Carrie provides individual and group coaching, training, consulting and mediation services. Carrie loves to help clients learn new skills that will guide them to communicate, negotiate, manage and resolve conflict more creatively and effectively. An accredited facilitator and consultant with ENS International, Carrie provides Professional Negotiation & Influencing workshops and consultations to a wide array of large organizations in Canada, the United States and New Zealand. An experienced mediator and trainer, Carrie is also a member of the British Columbia Mediation Roster (Civil).

Passionate about sharing knowledge and teaching others, Carrie is an adjunct professor at the University of British Columbia Faculty of Law, where she teaches Negotiation and Mediation Advocacy, as well as mentors newly trained mediators at the CoRe Conflict Resolution Clinic. Carrie is also a frequent speaker and facilitator at conferences throughout North America.

Carrie's search for creative models led her to experiment with improvisational theatre through Theatre Sports, and with forum and legislative theatre – inspired by Augusto Boal – through Headlines Theatre. Carrie was honoured to be legal consultant on the first North American legislative theatre project in Vancouver, Practicing Democracy.

Carrie's past leadership positions include: Director of the Centre for Conflict Resolution at the Justice Institute of BC; Co-Director of Career Services at the University of British Columbia Faculty of Law; Program Manager for the B.C. Dispute Resolution Practicum Society, Director of the University of Windsor Mediation Service; and Chief Legal Counsel to the Ontario Pay Equity Commission.

Carrie completed her core coach training with the Adler School of Professional Coaching and executive career coach specialty training with Career Coach Institute. Carrie is a member of the International Coach Federation.
---
Contact email:

WIE(VR). Last updated October 5th, 2009.