NSERC Chair for Women in Science and Engineering (BC and Yukon Region) Launch Event
September 28th, 2010
WIE(VR) attended the launch event for the NSERC Chair for Women in Science and Engineering (BC and Yukon Region) welcoming Dr. Elizabeth Croft to the position. Dr. Croft has been a strong supporter of women in engineering and WIE(VR) is looking forward to working with her in the future.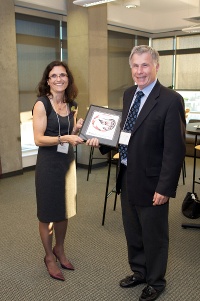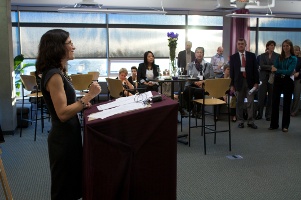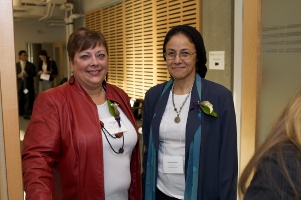 New Volunteers
Summer, 2010
WIE(VR) is pleased to have on board several new volunteers (Naureen, Marieta, and Vladimirka) who have already helped to make the events a great success.
Goodbye and Welcome
December 15th, 2008
WIE(VR) says goodbye to Irene Chien and welcome to Mojgan Kavoosi! Irene is headed to Australia in the new year to start her job and we wish her all the best. Hopefully we will all get the chance to go visit her. Replacing her in administration is Mojgan. We are very excited to have her on board with us.
WIE(VR) Domain
August 25th, 2008
WIE(VR) gets its own domain! From now on all exciting events, resources and links can be found on our domain www.wievr.ca.
Funding from Jades Bridges
April 25th, 2008
WIE(VR) is very pleased to announce that we have been granted funding from the Jades Bridges Programme which will allow us to bring more events to the women engineering community in the Vancouver region.
Name change
March 27th, 2008
To identify ourselves with Vancouver we have adopted the name Women in Engineering (Vancouver Region). This is to reflect our geographic location as well as our networking efforts for women engineers across the Vancouver lower mainland from all levels in the profession, whether they be students, professionals or foreign trained.
Funding from BCS
February 21st, 2008
WIE(VR) has received generous funding from the Building Communities Symposium '07 reserves which enables us to continue to bring networking events to the women engineering community in Vancouver.