WIE(VR) - Women in Engineering (Vancouver Region)

"Networking across workplaces, engineering fields and universities."
Next Event: International Engineering Careers
- an event for engineering women of all levels in the profession: students, professionals, looking for work and foreign trained engineers!
Are you hoping to work abroad as part of your engineering career?
Do you work as part of an international team of engineers?

If so, this workshop is for you!

For those of you who wish to go abroad, we'll look briefly at the main ways of getting an international position, and discuss the advantages and disadvantages of such a career move. We will also look at some of the common work and personal challenges involved in working abroad.

For those of you who wish to work as part of an international team, we will discuss some of the rewards and challenges of doing so.

The session will begin with a short presentation, and then will follow into group activities and questions from the audience.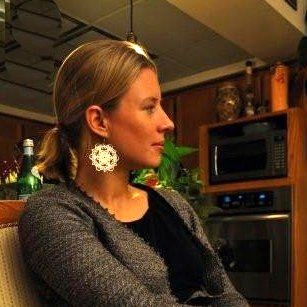 Light snacks and refreshments will be served. Networking after the workshop.
Date: Thursday, May 6th, 2010
Time: 6:30-9:30pm, Doors open at 6:30pm, talk begins at 7pm
Place: YWCA, Welch room 1, 535 Hornby Street, Vancouver Map
Cost: $8 in advance, $10 at the door
Registration: pre-register by email to scwist@sfu.ca (fees will be collected at the door, $8 for pre-registration, $10 if registering at the door)
Margaret Malewski Bio
Margaret Malewski is the author of "GenXpat: The Young Professional's Guide to Making a Successful Life Abroad". She has lived, worked and studied in over 10 countries in the past 15 years. Born in Canada, she completed a M. Eng. in Warsaw, Poland and later an MBA at INSEAD in France and Singapore. She is currently CEO of Liquivision Products, Inc, a manufacturer of technical diving computers, based in Burnaby BC.
---
Contact email:

WIE(VR). Last updated April 26th, 2010.