WIE(VR) - Women in Engineering (Vancouver Region)

"Networking across workplaces, engineering fields and universities."
Next Event: How Smart Women Energize Their Career and Life
- an event for engineering women of all levels in the profession: students, professionals, looking for work and foreign trained engineers!
This session coaches individuals to discover the tools and take the steps to excel personally and professionally. Having successfully coached thousands of individuals to maximize their effectiveness, Lisa Martin, leads this high-energy and interactive program to empower participants to uncover their own solutions to master time on their terms, prioritize their priorities, reduce their stress and increase their energy. Participants will:
Assess what energizes and what drains them
Learn how to prioritize their priorities
Determine how to move from being "bad-busy" to being "good-busy"
Join us on November 4th for this great workshop and energize your life and career!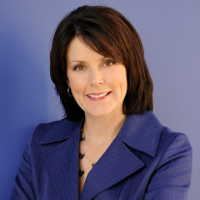 Date: Thursday, November 4th, 2010
Time: 6:30-9:30pm, Doors open at 6:30pm, talk begins at 7pm
Place: YWCA, Welch room 1, 535 Hornby Street, Vancouver Map
Cost: $8 in advance, $10 at the door
Registration: send an email to

to indicate your attendance ($8 for pre-registration, $10 if registering at the door)
Light snacks and refreshments will be served. Networking after the workshop.
Lisa Marting Bio
Lisa Martin, Consultant, Author, Executive Coach, Speaker

Lisa Martin is the creator of the innovative talent maximization concept (the topic of her forthcoming book with Alan Weiss), which is a simple, clear, one-of-a-kind blueprint to help organizations outperform the competition in the race for top talent. She mentors rising stars, helping them leverage the kaleidoscope effect in order to achieve stellar results and spectacular careers.

A frequent speaker to audiences nationwide, ranging from university campuses and global companies to prestigious conferences, Lisa uses her signature blend of humor, empathy and candor to share important strategies and positively transform lives and workplaces. Lisa is profiled and quoted frequently in media such as The Globe and Mail, CBC, CTV and Forbes.com. She has also hosted the TV special Maxed Out on Time.

An experienced executive coach, Lisa has been a trusted advisor to many leaders in organizations, including GEICO, IBM and Time Warner Cable.

Having founded and then sold a highly successful public relations agency to a leading national firm early in her career, Lisa also brings a seasoned business and communications perspective to her clients. Over the years, she has helped clients like Merck, Nintendo and Bell build brand awareness, influence public opinion and communicate change initiatives. Lisa is a co-founder of the Progressive Employers of Canada List, a member of the Vancouver Board of Trade Women's Leadership Circle Advisory Council, a past nominee of the Ernst & Young Entrepreneur of the Year Award (2005) and a past president of the Canadian Public Relations Society – BC Chapter (1993).

She resides in Vancouver, Canada, with her husband and a young son who inspires and exhausts her daily.

Web: Lisa Martin International
---
Contact email:

WIE(VR). Last updated October 18th, 2010.