WIE(VR) - Women in Engineering (Vancouver Region)

"Networking across workplaces, engineering fields and universities."
Next Event: The 3 Massive Mistakes Even Smart Business Professionals Make That Keep Them Overstressed, Unhappy and Unhealthy
- an event for engineering women of all levels in the profession: students, professionals, looking for work and foreign trained engineers!
Being a Female Business Professional can be extremely stressful. This is because not only are we expected to do our job; there are also so many other demands on our time, energy and resources. Many times these various demands are in conflict and we can feel ourselves pulled in multiple directions as we try to meet them all.

That is why the presentation "The 3 Massive Mistakes Even Smart Business Professionals Make That Keep Them Overstressed, Unhappy and Unhealthy" is so enlightening.

First it will show you the mistakes that you might be making. Then it will reveal what is the true cause of the problems you might be experiencing. Last, it will show you what you can do to be calm, confident and in control no matter what is happening, or not happening in your life.
Join us on November 17th for this informative and engaging presentation on stress management.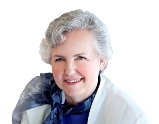 Light snacks and refreshments will be served. Networking after the workshop.
Date: Thursday, November 17th, 2011
Time: 6:30-9:30pm, Doors open at 6:30pm, talk begins at 7pm
Place: 550 Burrard Street, Vancouver, 29th floor Map
Cost: $12 for pre-registration
Registration: Please send an email to

Note: pre-registration is required for entrance to the building
Sheryl Stanton Bio
CEO of Stress Relief for Life

Awards

Recipient of the "Woman of Worth" Health and Wellness Award for 2010.
Chosen as the "Outstanding Professional of the Year in the field of Stress Management Coaching for 2011" by Donald Trump Jr's. Cambridge "Who's Who" Directory.

Education and Experience

Sheryl has been a registered nurse for 38 years and studied many different modalities of Complementary Health and Energy Therapy for 8 years. She studied and received credit for Touch For Health, Brain Gym, BioKinesiology, Kinergetics, Tibetan Energy, Neuro Linguistic Programming (NLP) and Emotional Freedom Technique (EFT or Tapping).

Just as important as her professional experience; Sheryl is Stress Conqueror! She understands on a personal level how devastating unresolved stress can be to every part of a person's life: their health, happiness, relationships, financial security and performance.

Accomplishments

For the last 6 years, Sheryl has been working as a private "stress-relief" coach, speaker, trainer and workshop leader, She has helped hundreds of people regain control of their lives by breaking the negative emotional blocks that have held them back. She delights her audiences with her unique blend of humor and wisdom, honesty and openness.

Sheryl is the author of three stress-relief books and creator of three DVD courses, including:
Stress-Free? - Me?" book & DVDs
Work-Stress? - Not a Problem!" book & DVDs
"Stress-Free Parenting: Fact or Fiction?" book & DVDs
Business Journey

Sheryl has been a registered nurse for 38 years, working both as an employee and employer. One of her positions was as the care supervisor for a nursing home, in charge of 90 care aides and 11 practical nurses.

For 13 years, Sheryl was the Regional Director for a Japanese student Home-stay Company, in charge of all of Canada, plus Washington and Oregon. She wrote the training manuals for the company and was completely in charge of all aspects of the program; including hiring and training of staff; recruiting the host-families, handling all money, including the taxes and solving every problem that came up in her region. The buck stopped with Sheryl and she handled it well!


---
Contact email:

WIE(VR). Last updated November 6th, 2011.