WIE(VR) - Women in Engineering (Vancouver Region)

"Networking across workplaces, engineering fields and universities."
Next Event: 10 Deadly Sins of Career Advancement
- an event for engineering women of all levels in the profession: students, professionals, looking for work and foreign trained engineers!
In todayís business world, professionals need to build their careers like they would a business. In a competitive job market, you want to rise to the top through your efforts, your skills, and the professional value you bring to the table. Never fear another review, salary negotiation, prospect of promotion, or any of the other steps to being in the job you want. Getting where you want to go doesnít happen accidentally. It is achieved with a clear plan, measurable goals, consistent efforts, being flexible, and being accountable. In this workshop, we will discuss the most common pitfalls professionals can fall into if they donít watch their step. Knowing how to navigate the challenges will keep your career path strong and will allow you to acheive your goals in record time.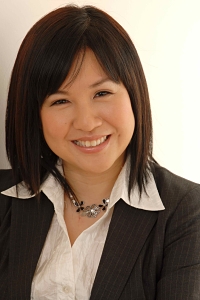 Light snacks and refreshments will be served. Networking after the workshop.
Date: Thursday, March 18th, 2010
Time: 6:30-9:30pm, Doors open at 6:30pm, talk begins at 7pm
Place: YWCA, Welch room 1, 535 Hornby Street, Vancouver Map
Cost: $8 in advance, $10 at the door
Felicia Lee Bio
Felicia is the Founder and Principal of Candeo Communications Inc. She is skilled in creative problem solving, and has a natural ability to inspire her clients to take their business and professional development to the next level. Her experience includes building and bringing new services and products to markets, developing business opportunities for entrepreneurs, creating networks and connections for entrepreneurs, and being a mother to two amazing daughters. She holds an Electrical Engineering degree and an MBA from the University of British Columbia.
---
Contact email:

WIE(VR). Last updated March 4th, 2010.